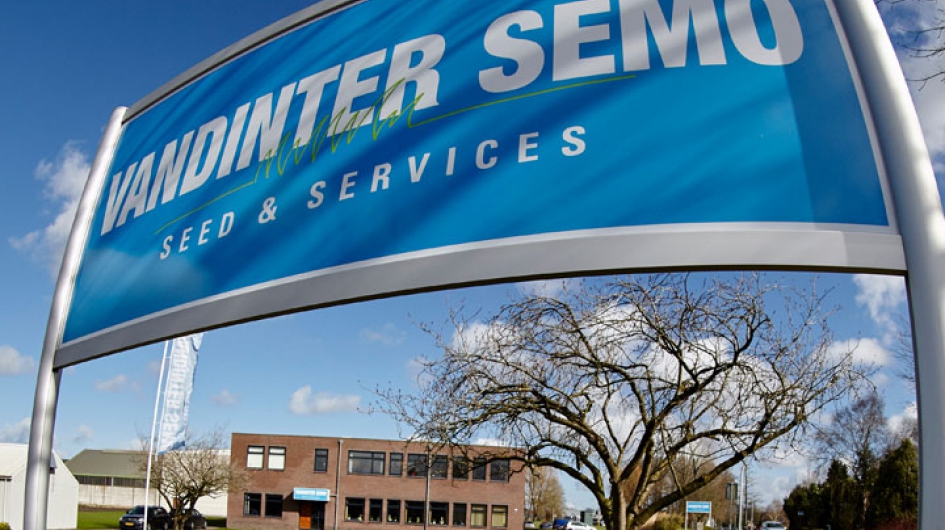 At Vandinter Semo, the difference is made by people. We show this by working together, by being creative, by being decisive when necessary and at the same time keeping a sense of everyday reality.
Working at Vandinter Semo means that you can contribute to wonderful innovations in the food chain with both proven and new crops and varieties.
Do you think you can contribute? Send an email with your motivation to info@vandintersemo.nl
Frøavlskonsulent
We are looking for an agronomist for our Danish seed growers. Do you have a network in Denmark or do you know a suitable person? 
Vandinter Semo søger en dedikeret frøavlskonsulent til indgå i et team af tre konsulenter, som servicerer vore frøavlere på Lolland, Falster & Sjælland
Har du en frøavlskonsulent i maven, så vil vi gerne invitere dig til en dialog om et muligt fremtidigt samarbejde, hvor du sammen med dine kolleger i Danmark er bindeleddet imellem vores danske frøavlere og Vandinter Semo i Holland.
Jobprofil:
Udvidelse af vores avlernetværk
Lave kontrakter med vore danske avlere
Yde professionel/teknisk rådgivning til avlerne i hele produktionsfasen
Udføre officielle mark-/afgrødesyn
Vedligeholde kontakt til de danske myndigheder
Fungere som Vandinter Semo-repræsentant ved møder
Assistere i logistiske processer ved transport af frø til Holland
Vi tilbyder:
I første omgang et deltidsjob startende med omkring 400 timer, med mulighed for at udvide til +1000 timer i et fuldtidsjob på Freelance basis
Indgå i et lille team; 2 personer pt. Hele VDS-organisationen er +/- 40 personer
Meget tæt samarbejde mellem kolleger
Løn/godtgørelse drøftes
Vi efterspørger:
En person med meget godt kendskab til og erfaring inden for landbrug/afgrødeproduktion
Bor i området Lolland/Falster/Sjælland.
Erfaring med frøproduktion er meget velkommen. Har også en form for netværk blandt danske landmænd. Men ikke obligatorisk.
Rimeligt kendskab til engelsk sprog
Basis administrationserfaring herunder arbejde med Excel
Positiv tankegang og åben tilgang
Vilje til at rejse til NL mindst én gang (1x) om året.
Yderligere info:
Vil du høre mere om stillingen eller virksomheden, er du velkommen til at kontakte:
Vandinter Semo BV Att. Vincent Enting Manager Seed Production Mob: +31 6 4819 0543 Mail: v.enting@vandintersemo.nl
Ansøgning på engelsk eller dansk og CV med relevante bilag sendes til v.enting@vandintersemo.nl. Vi behandler ansøgninger løbende og samtaler afvikles løbende med relevante kandidater. Din henvendelse vil blive behandlet fortroligt.
---
Firmaprofil: Vandinter Semo er en virksomhed involveret i frøproduktion. Hovedsageligt græsfrø. Vi arbejder direkte med danske avlere/landmænd med udgangspunkt på Lolland/Falster og Sjælland. Vi arbejder med 2 danske (deltids)medarbejdere på freelance basis. Vandinter Semo afregner på månedsbasis for de timer der arbejdes. Du er velkommen til at søge mere information om vores virksomhed, som kan findes på vores hjemmeside, som har en sektion på dansk: https://www.vandintersemo.nl/en/velkommen-til-vandinter-semo-bv
Ansøgningsfrist: Løbende