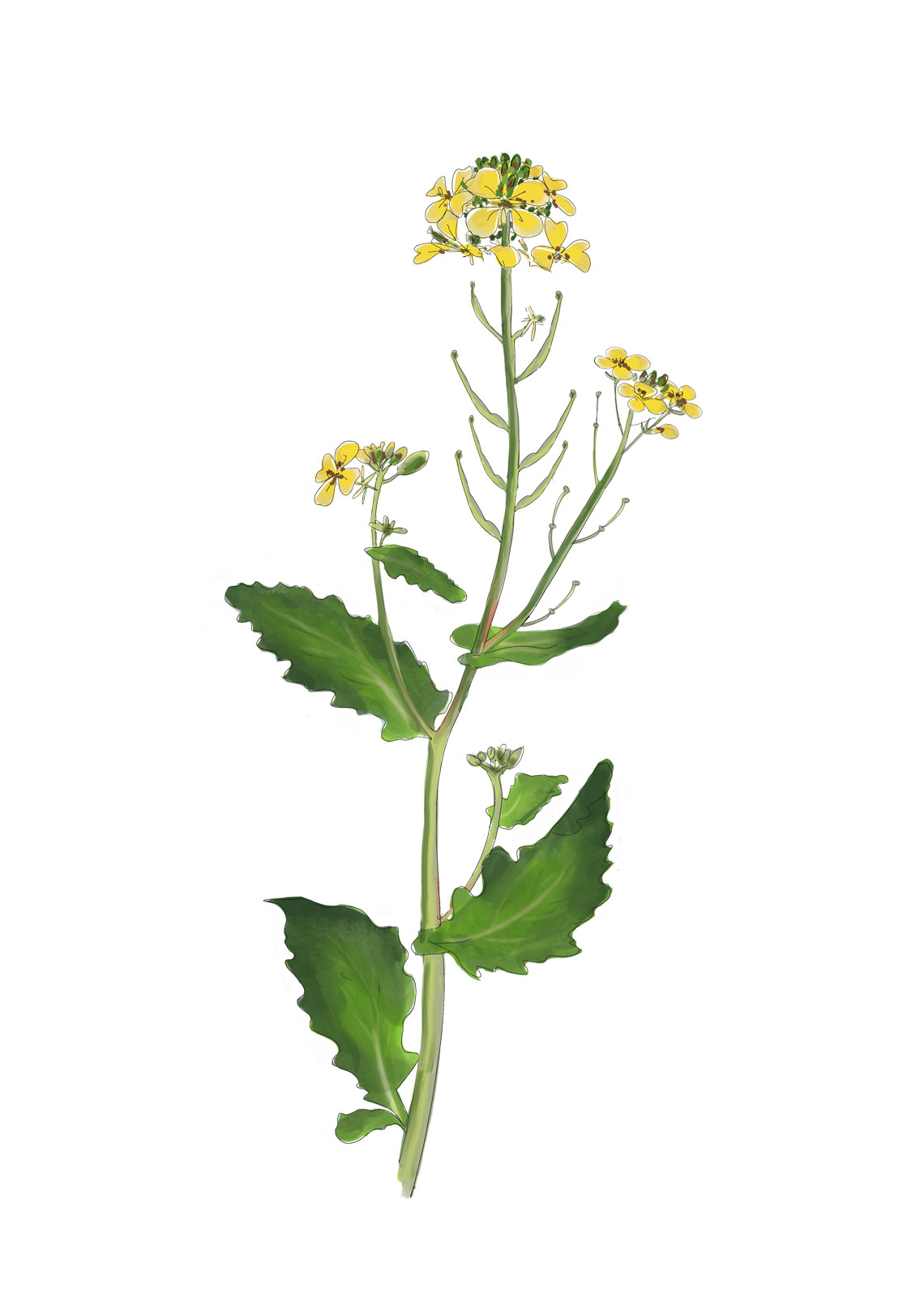 Brown mustard
(Brassica juncea)
Sarepta mustard is originally from Asia and is also called brown or leaf mustard. Sarepta mustard belongs to the cruciferae family and is a good previous crop for potatoes and vegetable crops. 
The crop has been selected for biofumigation. After the bruising and processing of the crop, the active substances are converted into gases that are toxic to a large number of soil organisms. Biofumigation is mainly aimed at combating soil fungi, such as brown rot in potatoes. 
Tests have shown that the growth of Pythium fungi has reduced by 60 to 80%. Similar results are known for black scurf (Rhizoctonia) and wilt (Verticillium).
Information about brown mustard
Cultivation advice for brown mustard
Sowing time:
:
April - May, August - November. Do not turn under with late sowing..
Seed quantity:
:
10 - 12 kg per hectare
Fertilization:
:
60 kg N per hectare
Vandinter Semo brown mustard breeds
To be used during the harvest and sowing plan of: