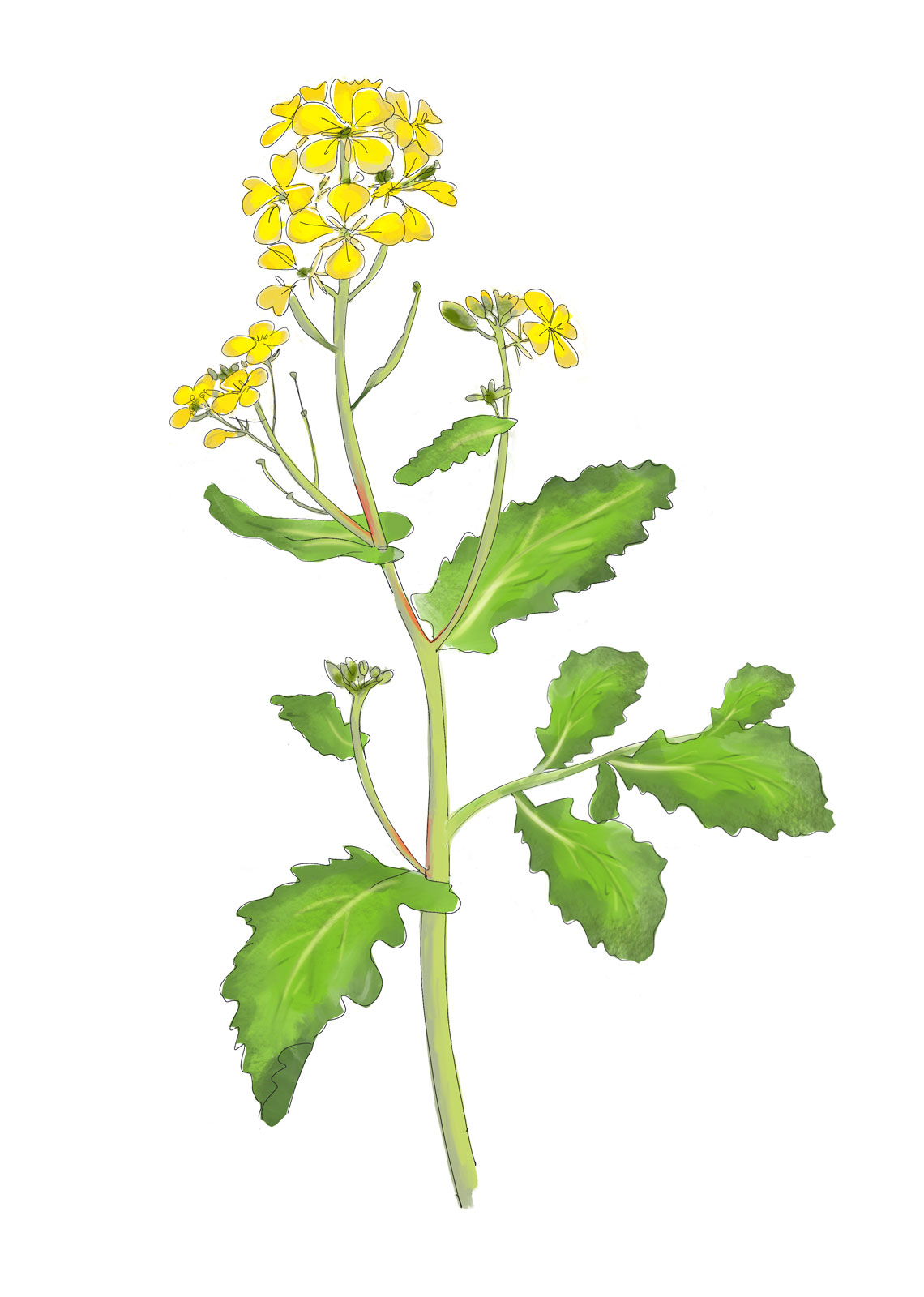 White mustard
(Sinapis alba)
White mustard is a rapid grower that quickly covers the ground. Under favourable circumstances, the crop produces a large amount of organic matter in a short time. That makes this species extremely suitable for late sowing until September, but spring sowing is also entirely possible. 
White mustard produces a firm taproot that penetrates deep into the soil. The crop blooms quickly, but does not produce any ripe seed at autumn sowing, so storage is virtually impossible. Usually pre-treatment is required to properly plow under the tall crop. Plowing after the winter is possible without pre-treatment. The plant freezes to death in the winter. 
White mustard is highly susceptible to clubroot. That is why green manure is less suitable for a crop rotation plan with cabbage varieties.
Information about white mustard
Cultivation advice
Sowing time in spring:
:
April - May
Sowing time in autumn:
:
August - September
Seed quantity:
:
25 - 30 kg per hectare
Fertilization:
:
50 kg N per hectare
To be used during the harvest and sowing plan of: