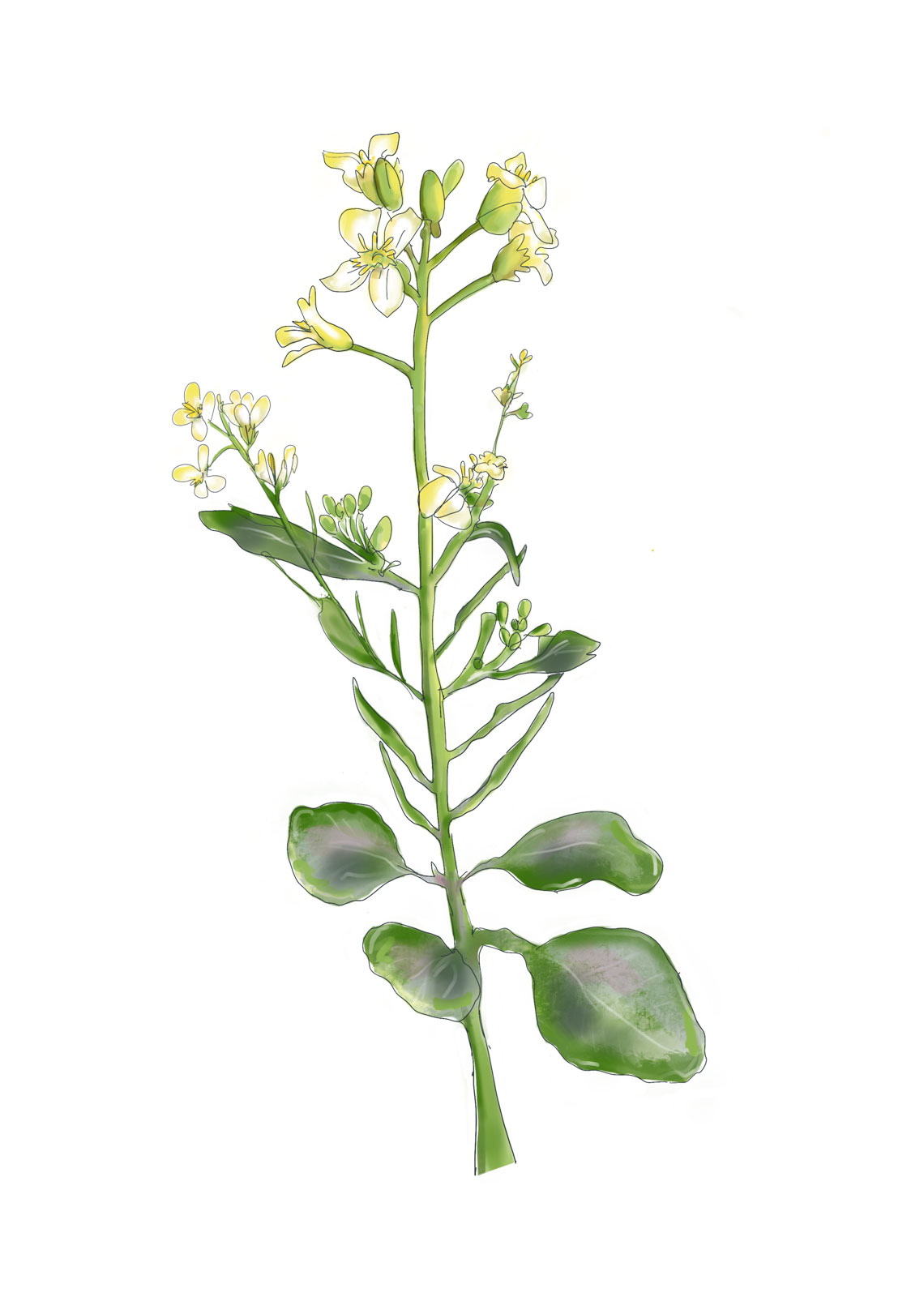 Ethiopian mustard
(Brassica carinata)
Ethiopian mustard, or Abyssinian mustard, originates from Ethiopia, but can also be grown in Europe. This mustard species can cope well with drought and warmer periods and also remains in the vegetative growth phase for a long time. This makes it suitable for sowing early and it will not blossom until late, it has distinctive bright yellow flowers.
Ethiopian mustard quickly produces a long tap root and can grow up to 1 to 2 meters high, whereby substantial biomass is formed. Together with a high content of glucosinolates, this also makes it very suitable as a biofumigation crop. 
Its seeds are rich in oil, making it an important source of biofuel and culinary oil. The oil extracted from these seeds is known for its high content of erucic acid and has potential industrial uses. Brassica carinata has a high tolerance for extreme temperatures, pests, and diseases, making it a sustainable for farmers. 
 As a climate-resilient and environmentally friendly crop, Brassica carinata plays a significant role in sustainable agriculture and bioenergy production.
Ethiopian mustard is sensitive to frost, but less sensitive to frost than, for example, white mustard.
Cultivation advice
Sowing time:
:
August - September
Seed quantity:
:
10 - 15 kg per hectare
Fertilization:
:
60 kg N per hectare
Ethiopian mustard varieties
To be used during the harvest and sowing plan of: