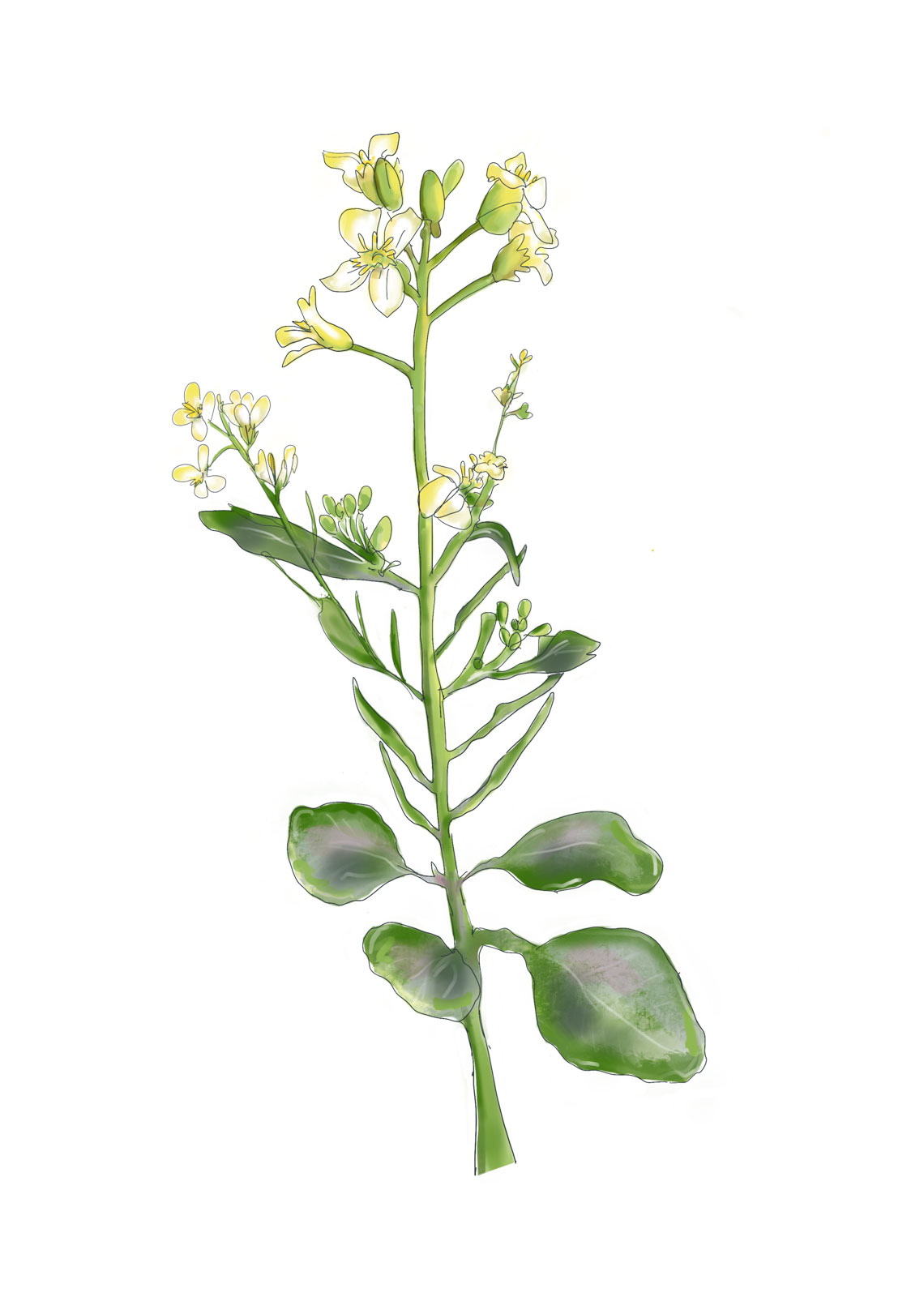 Ethiopian mustard
(Brassica carinata)
Ethiopian mustard, or Abyssinian mustard, originates from Ethiopia, but can also be grown in Europe. This mustard species can cope well with drought and warmer periods and also remains in the vegetative growth phase for a long time. This makes it suitable for sowing early, and it will not blossom until late. 
Ethiopian mustard quickly produces a long tap root and can grow up to 1 to 2 meters high, whereby substantial biomass is formed. Together with a high content of glucosinolates, this also makes it very suitable as a biofumigation crop. 
Ethiopian mustard is sensitive to frost, but less sensitive to frost than, for example, white mustard.
Information about Ethiopian mustard
To be used during the harvest and sowing plan of:
Vandinter Semo Ethiopian mustard breeds
Cultivation advice Ethiopian mustard
Sowing time:
:
August - September
Seed quantity:
:
10 - 15 kg per hectare
Fertilization:
:
60 kg N per hectare